8 Top Trustworthy Supplement Brands (That You Should Use)
By Nick Urban from Outliyr.com
In true biohacker form, up until recently I started my day with a mountain of pills, powders, and capsules. That is legal dietary supplements, of course. One day I ran out of one product and bought a new brand. The product had the same dose but the capsule doubled in size. I investigated.
To my horror, I found fillers, excipients, and plenty of other inactive ingredients. The first product didn't have them, so surely the second cheaper brand didn't need them either.
It turns out that not all supplement brands or products are the same. Choosing reliable brands ensures that you receive a product with the actual active ingredients inside, no questionable fillers, and most importantly, no contaminants.
In this post I will present the best supplement brands that meet the highest purity, safety, and trustworthiness standards:
Certified by one of more regulatory agencies

Vigorous safety testing

Trusted by medical practitioners

Minimal filler

Products mostly made in the USA
The Wrong Supplement Manufacturer Are Worse Than Useless
Dietary supplements do not fit into the category of either food nor drug, so the FDA turns a blind eye. Manufacturers notoriously cut corners whenever possible for a leg up on their rivals.
Filling this need, third party companies evaluate products for effectiveness and safety.
Every year new headlines come out about contaminated supplements. The results of many such tests are dismal.
A study on athletes found that supplement users unintentionally consumed products adulterated with banned substances. This devastated the career of Olympic swimmer Jessica Hardy. And Jessica was proactive. Before buying she had contacted the company for safety and purity information on their products. Not an athlete?
Smart drugs, or brain-enhancing nootropics have similar issues with purity. Memory supplements contained little to no active ingredients, yet substantial contamination.
One of the larger tests of 138 common dietary supplements found worrisome levels of toxic molds, yeast, and fungi.
Another more recent 2018 study identified unapproved pharmaceutical ingredients in a staggering 776 dietary supplements. What kind of products? Those marketed for sexual enhancement, weight loss, or muscle building. From that same report:
"157 products (20.2%) contained more than 1 unapproved ingredient."
It still happens today.
In June 2019 the FDA seized 300,000 containers of contaminated products.
Due to widespread product contamination and new untested brands bombarding store shelves, choosing a safe and reliable supplement brand is critical to your health and wellbeing.
My research on the below companies comes mostly from their own websites along with third party evaluation,
8 Top Trustworthy Supplement Brands
Supplement fans that want the highest quality without the cost of ultra-premium products have found their company. A consumer favorite, Life Extension's behind-the-scenes access to modern research ahead of the general public helps them get effective, tested products to you quickly. I use Life Extension often.
Ingredients:
Raw, pure, and potent. 99% of their products are manufactured in the U.S
Testing:
A Certificate of Analysis (COA) is available for every product they produce

Voluntarily

undergo Third-party ConsumerLab testing

International Fish Oil Standards (IFOS™) testing

Extensive internal testing of both active ingredient and potential contaminants
Certifications
:
Non-GMO certified

Current Good Manufacturing Practices (cGMP)
Other notes:
You can request the COA of any product to verify its safety

A #1 pick on ConsumerLab's

2020 customer satisfaction report

Life Extension offers complimentary health counsel and guides to treating a number of conditions

A full year, no-hassle return policy

They have a Super Sale every November with the best deals of the year. I like to stock up then
Often my second choice behind Life Extension, Jarrow offers cutting-edge formulations in line with the latest research. Their decades of stellar industry reputation help me get past my initial concern of not finding specific ingredient sourcing information online.
Ingredients: I could not find much information about their ingredients online.
Testing:
Raw materials and finished products both tested for contaminants of any kind

Products tested to confirm label accuracy and safety
Certifications:
Quality Assurance International (QAI)

Current Good Manufacturing Practices (cGMP)

USDA organic

California Department of Public Health Organic Processed Product

Non-GMO

Certified Kosher
Other notes:
Jarrow products have won

dozens

of industry awards over the last two decades

Their staff of scientists and health professionals are actively involved in clinical studies and continually work with researchers from universities and institutes around the world

One of the more established brands, Jarrow has produced supplements for nearly 43 years

They fund research studies on many of their products
51 years on the market, Swanson is one of the oldest names in the industry. For those looking to get into supplements affordably, Swanson offers some of the best promos. Search just about any grocery store carrying supplements and Swanson products will turn up.
Ingredients: I could not find much information about their ingredients online. I did see some fillers in their products.
Testing:
Ingredients are tested for purity and potency at multiple stages throughout the production process

Voluntarily undergo Third-party

ConsumerLab

testing
Certifications
:
Current Good Manufacturing Practices (cGMP) since 2001
Other notes:
Swanson offers an "Absolute Satisfaction, 30-Day 100% Money-Back Guarantee"

They produce products in tailored quantities to reduce storage time, ensuring your supplements haven't degraded by the time you use them
Trusted by 12 U.S. National teams and many professional sports team, Thorne research provides safe, effective products free of contamination. If you can't (or don't want to) risk accidentally consuming banned substances, Thorne's got you covered.
Ingredients:
Free of the common magnesium stearate filler or other unwanted absorption-inhibiting ingredients
Testing:
They test for 760 contaminants to verify the identity, potency, and purity of each ingredient on their labels

Throughout the production process each product undergoes

four rounds

of testing

Thorne has an outstanding reputation among third-party certifications
Certifications
:
Current Good Manufacturing Practices (cGMP)

NSF certified products available

A1 rating from Australia's Therapeutic Goods Administration (TGA)

Their manufacturing facility, warehouses, and shipping centers are regularly inspected and have passed every inspection without issuance of an FDA Form 483
Other notes:
Thorne produce ecologically and culturally responsible products
They have over than 40 products in clinical trials around the world
As their name implies, you go to Pure Encapsulations (PE) for their extreme attention to both safety and quality. You know exactly what you get from Pure products. Your doctor will need to refer you, and prepare to pay a premium. If you have lots of allergies, sensitivities, or concern over quality look no further.
Ingredients:
No fillers of any kind. Raw materials are sourced from the U.S., France, Japan, Switzerland, Germany and Italy. Hypoallergenic.
Testing:
Certified independent laboratories test raw materials and finished products
Certifications
:
Non-GMO certified

Exceeds the standards of the United States Pharmacopeia (USP).

Current Good Manufacturing Practices (cGMP)
Other notes:
Their open plant policy allows you to visit their facilities at any time and without notice

PE rigorously evaluates raw ingredient suppliers

Labels include the composition of the raw material, and true elemental weight of minerals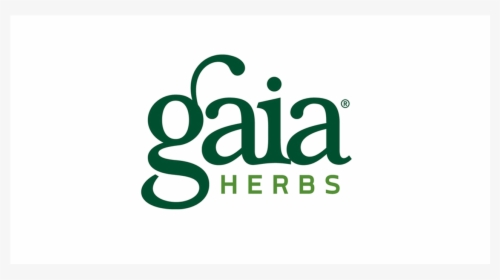 Gaia brings 33 years to producing quality herbal supplements the right way. The herbal industry is rife with contamination. Not Gaia. From biodynamic compost to advanced regenerative farming practices, you can feel safe knowing their herbs are among the most nutritionally dense options available. Their website provides complete transparency into Gaia practices.
Ingredients:
Gaia grows and tests their own ingredients.
Testing:
Rigorous in-house testing for contaminants

DNA testing to verify that what you read on the label is what you will find in the bottle
Certifications
:
Certified Organic through Oregon Tilth — one of the nation's most stringent organic certifiers

Current Good Manufacturing Practices (cGMP)
Other notes:
An active partner of 11 herbal organizations

I love their handy herb

reference guide

to give you background on every plant

Their patented technology increases the absorption of concentrated plant extracts.

Gaia cares about people and the planet. They have all kinds of other certifications: Certified B Corp, Certified Monarch Waystation, Certified United Plant Savers Botanical Sanctuary

They have a strong commitment to

sustainability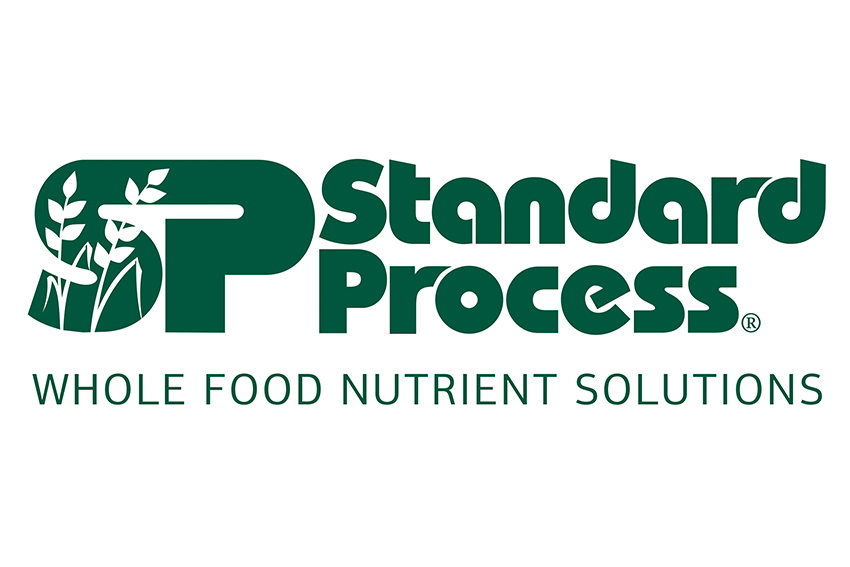 Standard Process understands that whole-foods supplements are only as good as the soil quality and inputs that go into producing the raw ingredients. They vertically integrate and rigorously test each batch of products for purity, safety, and consistency. Standard Process goes the extra mile to actually work with practitioners and ensure that their patients get results. For over 90 years, they've been deeply committed to sustainability, transparent manufacturing, nutrition research, and organic whole foods.
"Whole foods are the best natural source of vitamins. The key to the highest quality is the manufacturing process." – Dr. Royal Lee, founder of Standard Process
Ingredients:
Standard Process grows their ingredients in the rich soil of their organic farm. All ingredients undergo testing.
Testing:
In-house active ingredient testing

FTIR, HPTLC, HPLC, and wet chemistry testing

Raw materials and finished product quality testing
Certifications
:
Certified Organic

Regenerative Farming

Current Good Manufacturing Practices (cGMP)

Green Tier
Other notes:
Preserves delicate nutrients for maximum natural potency and efficacy.

Uses whole foods-based ingredients whenever possible.

Nutrition Innovation Campus sponsors the latest nutrition research

Plants are harvested less than two miles from their production facility

Extreme environmental responsibility
Designs for Health has been a source trusted by health care professionals since 1989. From their leadership team to the formulation scientists they have extensive experience producing ultra-high quality supplements. They commit to putting science first. Designs for Health has a massive catalog of supplements for virtually any need.
Ingredients:
Designs for Health ingredients are sourced from select heavily-scrutinized vendors.
Testing:
Raw materials testing

Finished product testing

Testing throughout manufacturing for ingredient identity, purity, quality, strength, and composition
Certifications
:
Good Manufacturing Practices (GMP)

NPA

NSF

TGA
Who Will You Choose Next?
Brands change fast in the supplement world, which is why I prefer the ones with a long, proven track record. Their products have stood the test of time and have raving fans.
The more products you add, the more opportunity for contamination. Choosing from the above quality brands reduces that risk so that don't have to worry.
Source: https://outliyr.com/top-supplement-brands-companies
No matter what company you choose, give their products a thorough evaluation. There are a few criteria that all quality supplement companies have in common.
Quality Control Certification
Manufacturers should test the raw ingredients before they produce their formulation. Look for a third-party inspection certification. The best common supplement certifications include: USP and NSF.
Certain products like fish oil have their own certifications. In the case of fish oil, look for IFOS.
Reputable companies will often provide you with a Certificates of Analysis (CoAs) of their final product when asked.
Check The Ingredients Label
Capsule and pill fillers can unnecessarily interfere with absorption, and cause reactions in sensitive individuals. High quality products minimize or do not contain "inactive ingredients".
Passes Third Party Testing
Labdoor and ConsumerLab both independently test products for purity and safety. They purchase the supplements themselves and run unbiased testing.
ConsumerLab subscribers can access thousands of reports but they also publish some for free. Labdoor, on the other hand, publicizes their rankings of products across 36 supplement categories.
You can find the two here: